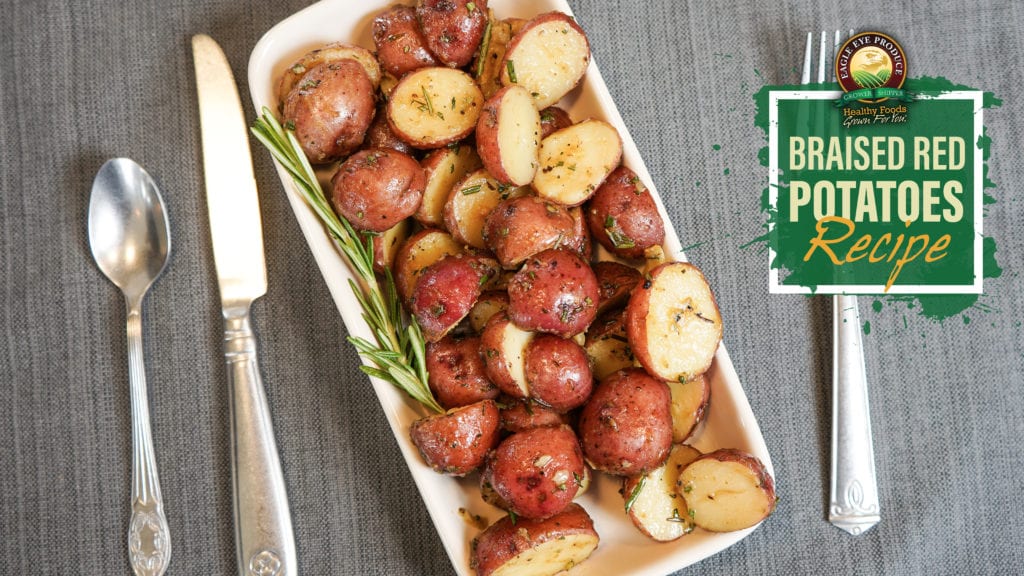 A simple, delicious recipe that is sure to impress! We combine garlic, rosemary, and the creamy, delicious flavor of premium Eagle Eye Produce baby red potatoes to make this flavorful dish.
Ingredients
1 1/2 pounds of washed baby red potatoes
3 tablespoons of olive oil
3 garlic cloves
1 cup of chicken stock
1/2 tablespoon of chopped fresh rosemary
Salt & Pepper
Directions
Cut baby potatoes in half and place in a large pot. Pour in olive oil & chicken stock. Add garlic cloves, and sprinkle a pinch of salt and pepper.
Cover pot with a lid and bring the stock to a simmer. Reduce heat to medium-low and cook for an additional 20 minutes
Remove the lid, and turn heat to high. Cook until the liquid reduces. Stir occasionally. De-stem, chop, and sprinkle rosemary over the potatoes. Season with salt & pepper, and enjoy!
Need some extra help? Here's a video!
Did you know Eagle Eye Produce grows and packs baby red potatoes? Find out more here!