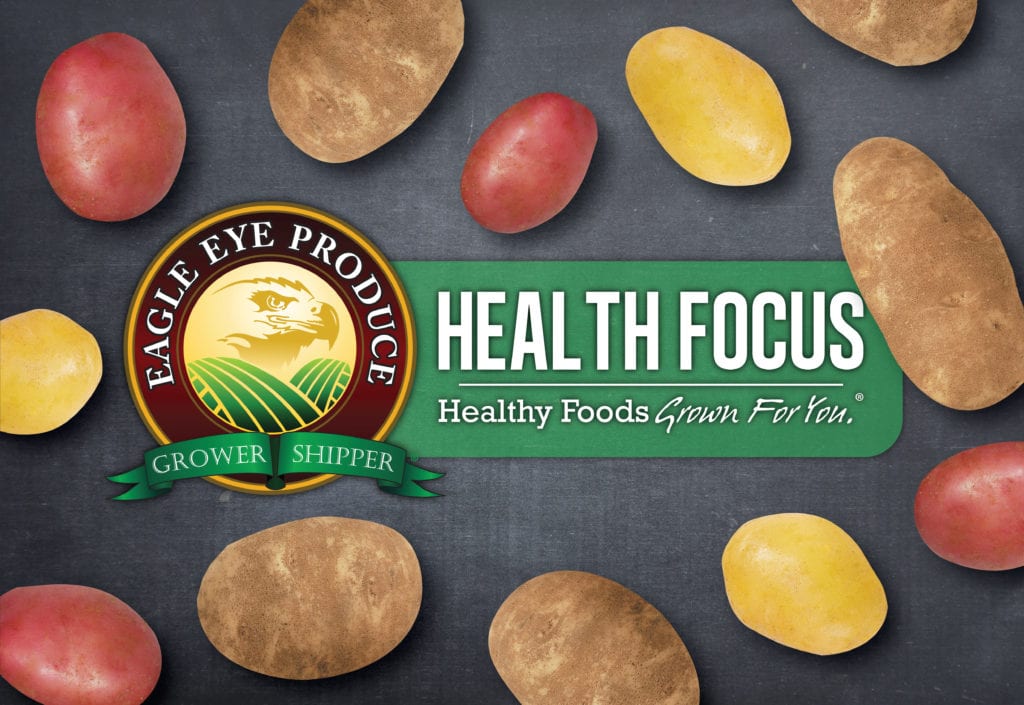 America's favorite vegetable might just be a favorite for a reason. Potatoes are naturally fat-free, cholesterol-free, and low in sodium. Potatoes are also an excellent source of vitamin C! Just one potato provides 30% of your daily recommendation.
Potassium
Bananas are usually associated with potassium, but you might be surprised to find that potatoes contain more potassium per serving when compared to every other vegetable or fruit!
Vitamin B6
Potatoes are a great source of vitamin B6! Just one potato provides 10% of your daily recommendation. Vitamin B6 is a water-soluble vitamin that helps your body generate amino acids that the body uses to create various proteins.
Fiber
The meat and skin of one medium potato provide 2 grams of fiber, which is 7% of your daily recommendation. Fiber has been shown to have several health benefits, including lowering the risk of heart disease, diabetes, and obesity.
Here are the nutrition facts for potatoes, according to the U.S. Food and Drug Administration:
Nutrition facts
Serving size: 1 potato (148g/5.3oz)
Calories: 110 (Calories from Fat 0)
Amount per serving (and %DV*)
*Percent Daily Values (DV) are based on a 2,000 calorie diet.
Total Fat: 0g (0%)
Total Carbohydrate: 26g (9%)
Dietary Fiber: 2g (7%)
Sugars: 1g
Cholesterol: 0mg (0%)
Sodium: 0mg (0%)
Potassium: 620mg (15%)
Protein: 3g
Vitamin C: 27g (30%)
Calcium: 20mg (2%)
Iron: 1.1mg (6%)
Looking to fuel up before that big run? This article by Altru Health System sums up why potatoes are proven to provide athletes with more nutritional benefits than pasta without the fat or cholesterol!
Did you know Eagle Eye Produce grows over 20,000 acres of fresh potatoes each year? That's over 250 million pounds of potatoes! Find out more here!