Quality Organic Potatoes Available Year Round
We are a premier Grower, Packer, and Shipper of Russet, Red, and Yellow Organic Potatoes.  We are proud to have had one of the first true year-round programs of quality russet, red, and yellow organic potatoes in the United States.  We grow, pack, and ship over HALF A BILLION POUNDS of premium potatoes each year!
Eagle Eye Produce is proud to offer a True Year Round supply of premium Organic Potatoes.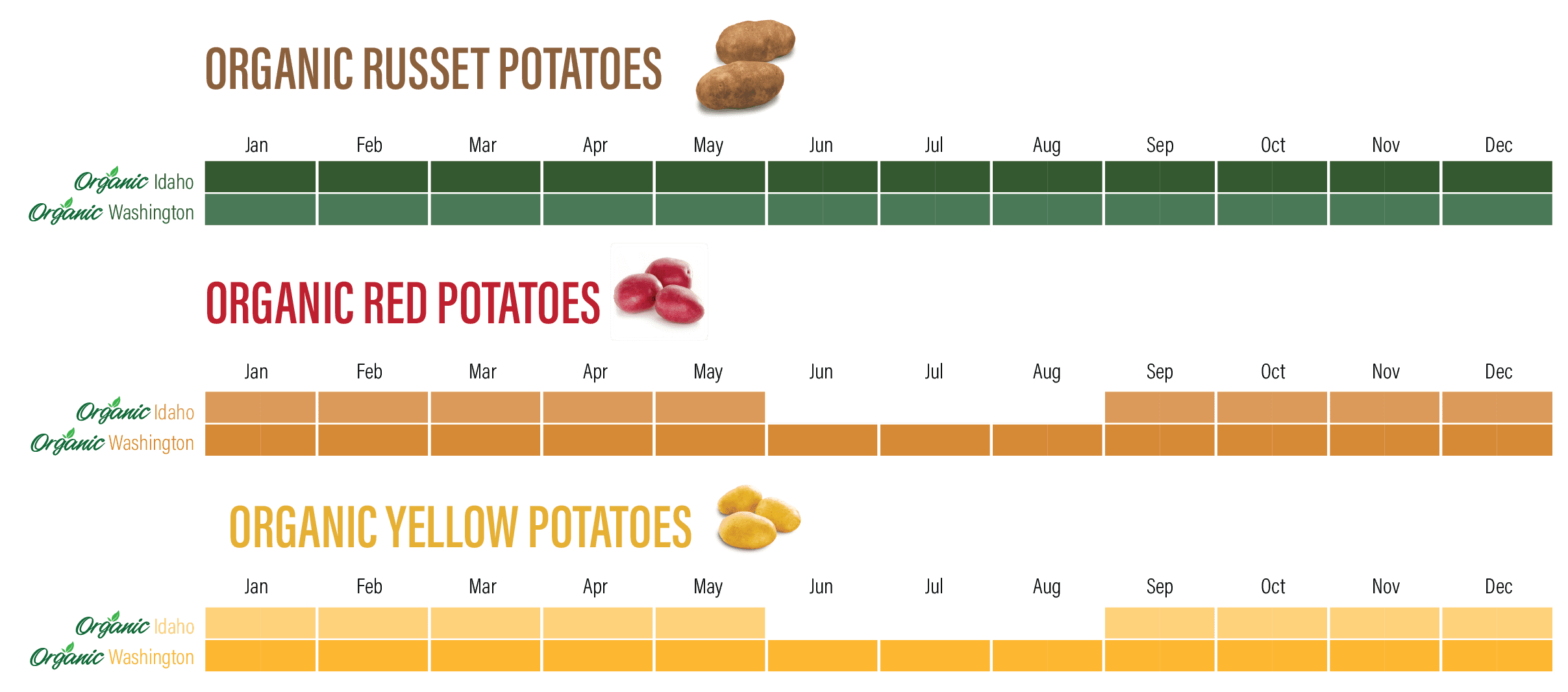 Organic Potato Sales Continue to Rise Tremendously Every Year
Availability:  Available Year Round
Brand Options:  Organic Select®, Private Label also available

Our dedicated coast-to-coast sales team is ready to help!