Potatoes with Mexican Chorizo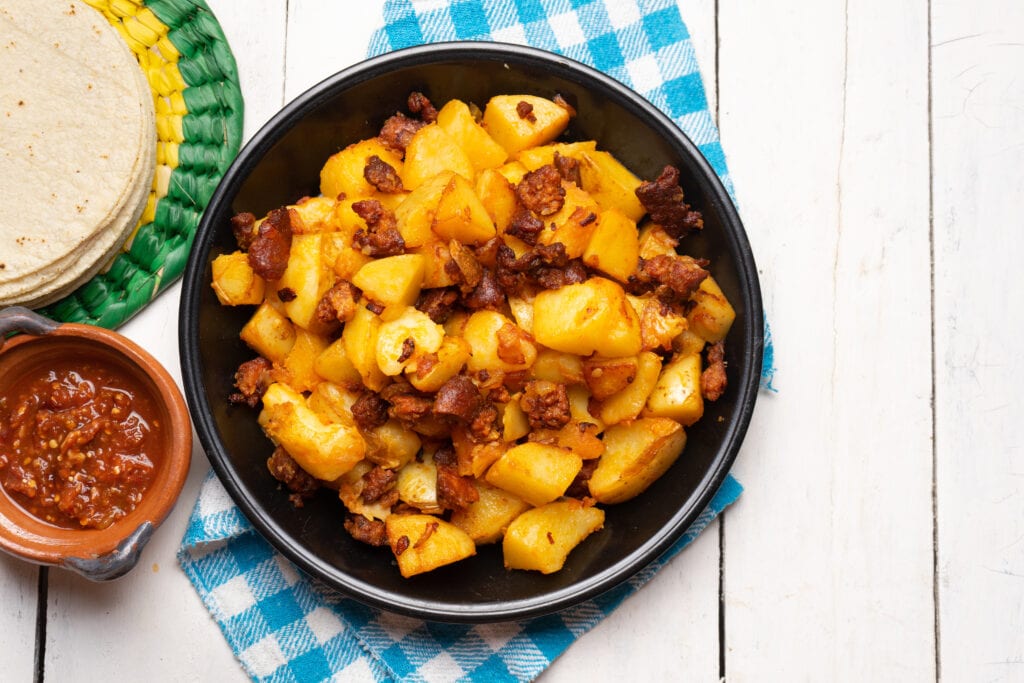 Celebrate Cinco de Mayo with one of our favorite dishes, Potatoes with Mexican Chorizo. This recipe checks all the boxes. Easy, quick, and tasty, and most importantly, lots of potatoes.
Ingredients
1.5lbs of yellow potatoes
2 tbsp vegetable oil
10oz Mexican chorizo
1/3 cup white onion
Salt & pepper
Directions
Cut potatoes into 1/2 inch cubes and place in a saucepan. Cover with water. Once the water comes to boil, cook the potatoes at medium heat for about 8-10 minutes, until tender. Drain the potatoes using a strainer.
While the potatoes are cooking, heat oil in a frying pan. Remove the casing from the chorizo, crumble it and add to the frying pan to cook. Stir often.
Stir in potatoes and the onion and combine to allow all the chorizo flavors to coat the potatoes. Add more oil if needed. Finish cooking the potatoes and season with salt. Enjoy!
Did you know Eagle Eye Produce grows potatoes? Find out more here!