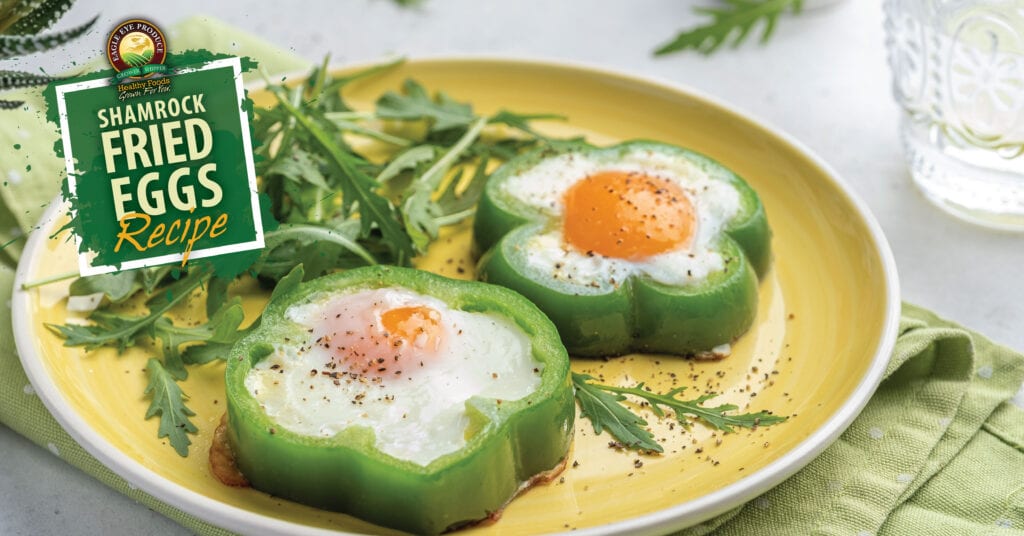 Put a little more luck into your breakfast on Saint Patrick's Day. These festive bell pepper clovers are tasty, simple to make, and fun for everyone!
Ingredients
1 Large Green Bell Pepper
4 Eggs
1 Tablespoon of Butter
Salt & Pepper
Directions
Start by cutting your green bell peppers into rings, about 3/4 – 1 inch thick.
Melt butter in a frying pan over medium to high heat.
Put the bell pepper clovers into the pan. After about a minute turn them over.
Crack 1 egg inside of each clover.
Season with salt & pepper to taste.
Cover with a lid and cook until it reaches your preferred doneness. It usually takes about 3-4 minutes.
Serve & enjoy!
Did you know Eagle Eye Produce grows bell peppers? Find out more here!