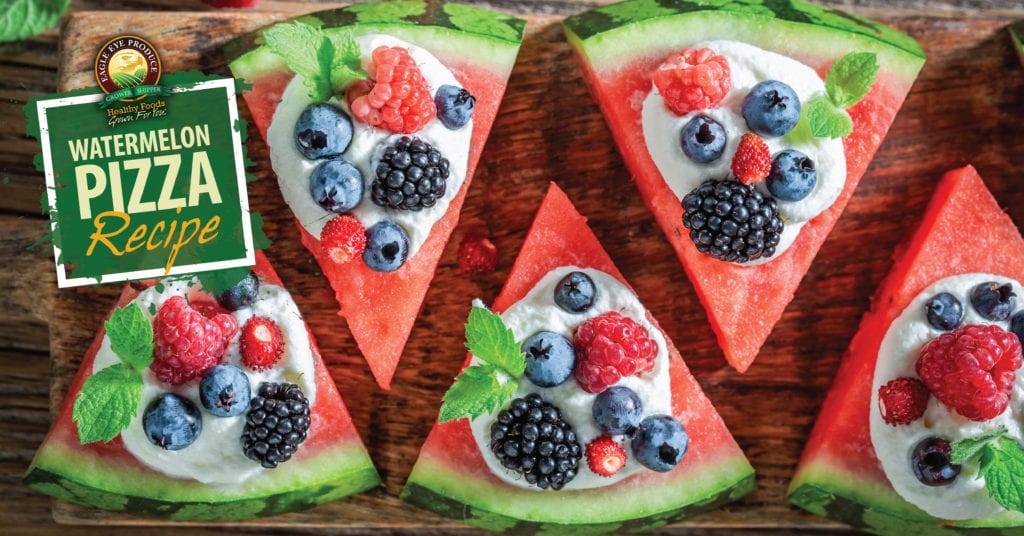 Directions
This recipe is sweet enough to share & healthy enough to eat for breakfast! So simple that it will make its way into your weekly summer treat plans.

1. Cut your watermelon into 1-inch rounds.
2. Spread yogurt to cover the watermelon rounds. Make sure you leave room at the rind to hold.
3. Sprinkle coconut, mint, and slivered almonds as much as desired.
4. Top with your favorite berries! It's a hard choice. They're all delicious.
Servings
• 1 watermelon
• Desired amount of shredded coconut
• Desired amount of yogurt of choice
• Varied amount of Mint
• Varied amount of Berries of choice (blueberries, strawberries, raspberries, blackberries.)
• Varied amount of Slivered almonds
Did you know Eagle Eye Produce grows hundreds of acres of watermelons each year? Check out our products page for more info.
Thank you to the National Watermelon Promotion Board for this recipe idea!